---
Courageous artistic inventor, incomparable painter, founder of the legendary Malmö gallery Colibri and member of the European avant-garde CoBrA group - and African Tribal Art collector: CO Hultén (1916-2015) was always ready for new horizons and adventures.  3 previously unsaleable objects from Mali and Côte d'Ivoire will be presented in our upcoming Pre-Sale 2/19. More information below.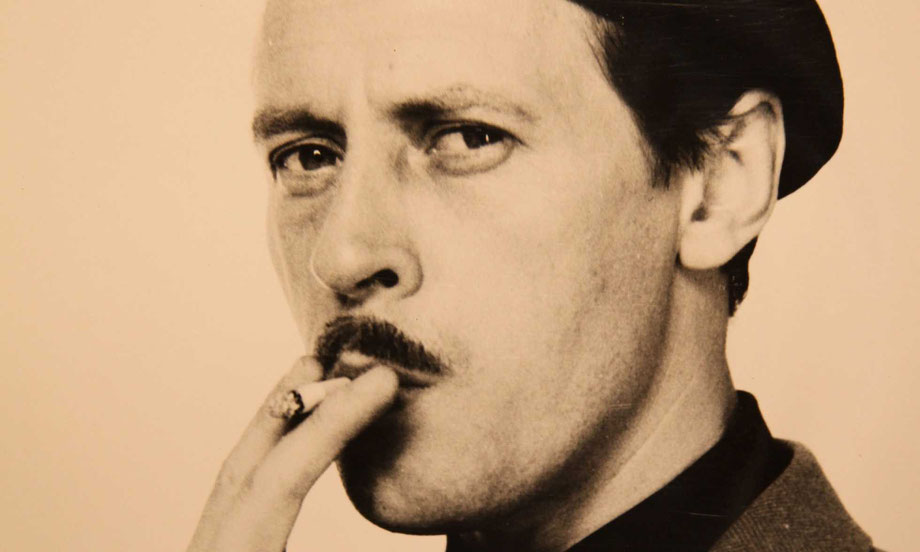 The work of CO Hultén and the influence of African tribal art
---
The art of CO Hultén was last exhibited in Sweden in 2016. His son Ib Hultén selected around thirty works from the 1930s to the colourful paintings of the early 21st century. Already in 2012, however, there was a much larger exhibition of CO Hulten's work in the Modern Museum of Malmö.
Central aspects of this extensive exhibition were CO's complete oeuvre and the great historical significance he had for Sweden's avant-garde art in the 1940s and 1950s. Particular mention should be made here of his gallery COLIBRI in Malmö (1955-1956) and the magazines he published IMAGE (1947) and SALAMANDER (1955-1956). 
In particular, the Malmö exhibition was dedicated to the African context in the work of CO. Hultén's travels to Africa played a decisive role in his provocative, dreamy visual world at the interface of play and taming, nature and culture.  In his house and studio, a farm in Lomma, Sweden, a unique collection of African sculptures and objects was created over the years.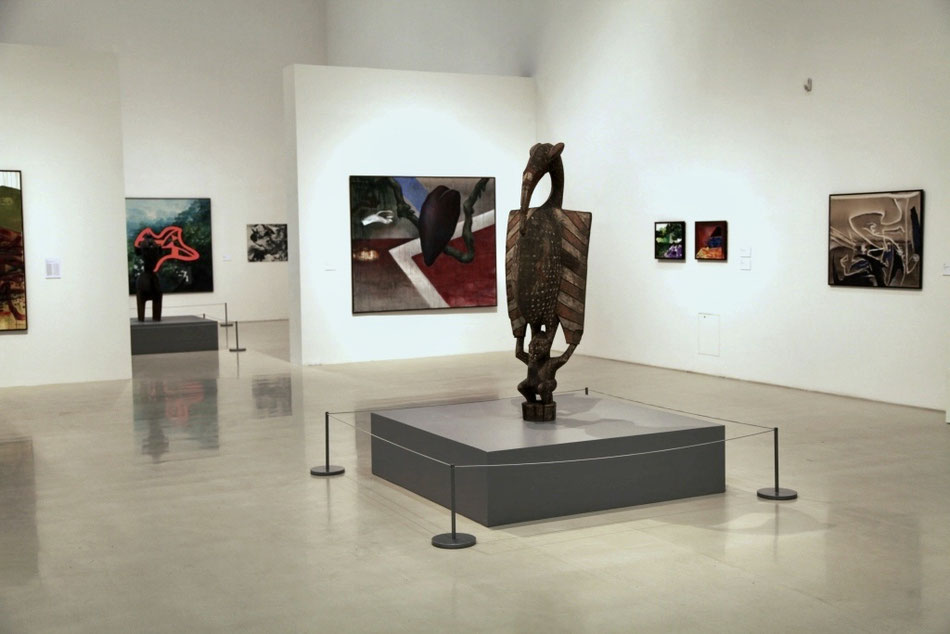 In search of expression and inspiration
---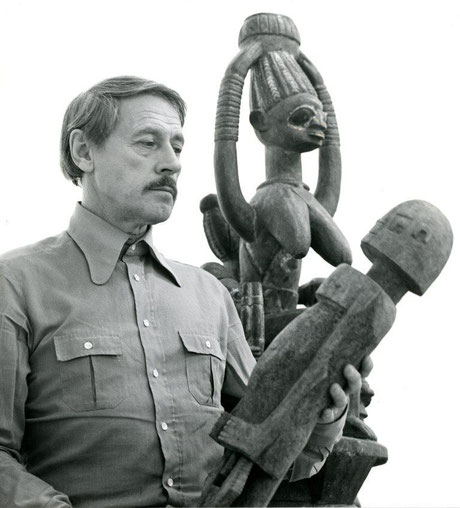 The collection of CO Hulten was of course the typical Tribal Art collection of an artist. That means: there are clearly 2 main categories: Objects of study and personal favourites. The focus was on masks and sculptures, the former much more strongly represented. The character of the collection would be described as follows: Impulsive, passionate, in love with detail and yet sometimes rough, romantic and 100% free of any need for recognition. These are the ingredients from which this unique collection was created.
In recent years, around 30 pieces from CO Hultén's collection have been on the market. Many of them can be seen in the Zemanek Auction House archive.
The Hultén House today
---
Today this beautiful place is looked after by his son Ib Hultén, whom I visited last November. So I could enjoy the strongest tribal art objects of the Hultén Collection, arranged in an equally exciting and relaxing interplay with the paintings of CO and a classical Scandinavian interior.  I think Ib Hultén deserves special thanks for that. Because a look into the former studio, still in its original condition, let me assume that it might have looked a little more chaotic and overloaded in the whole house during CO's lifetime.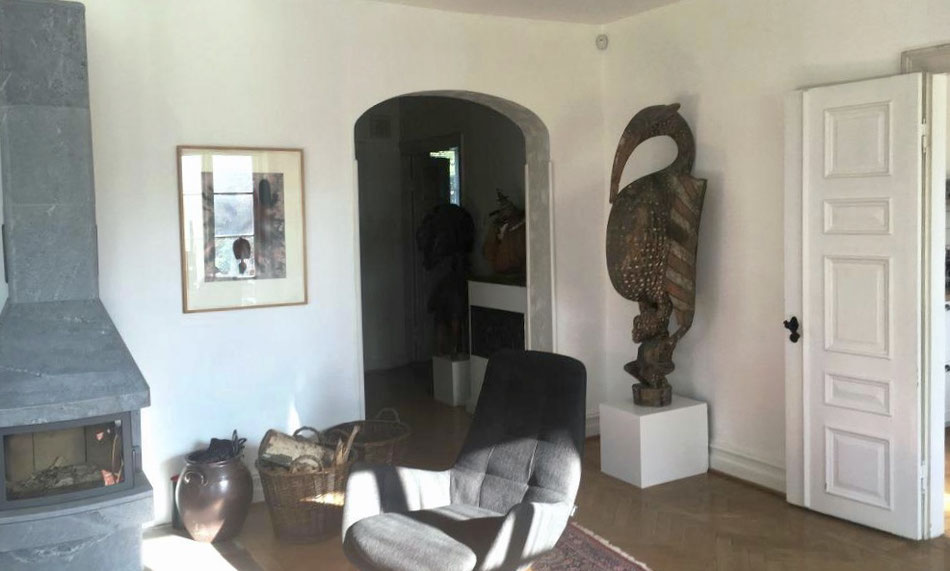 I think that's what impressed me the most: that the son of an artist and Africa collector developed his parental home from an artistic-creative place of work into a stylish and highly authentic stage for his father's work. Such a personal tribute is probably only possible within the family.
Tribute-Gallery Pre-Sale presents 3 pieces from the Hultén Collection - Register now!
---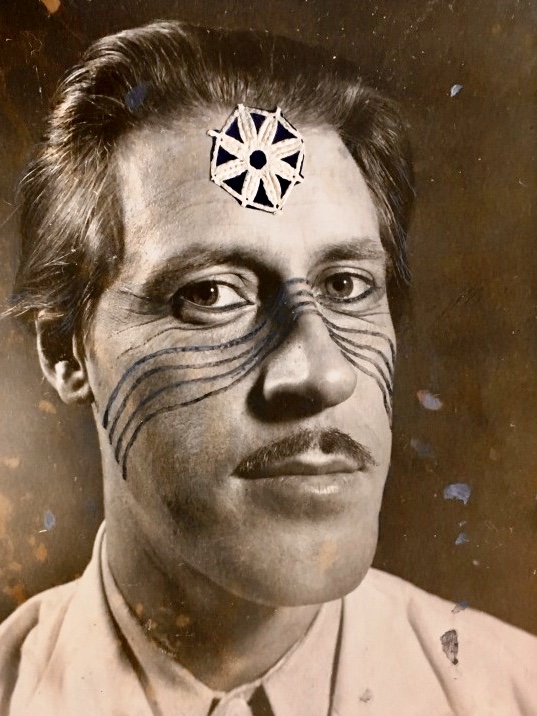 Our upcoming Pre-Sale 2/19 will present 3 pieces from the old collection of CO Hultén. The mailing will be sent next week to our subscribers. If you are not yet registered, please follow this link. As a subscriber you will receive exclusive offers several times a year via email before they are published on the website. You will also receive regular portfolio updates and information on our editorial publications from the world of Tribal Art and beyond. Be curious!
And if you don't want to wait - here is some more interesting material from our latest blog posts.
Acknowledgement
---
Many thanks to Ib Hultén for the great support in creating this blog post. Especially for the release and delivery of some previously unpublished photos.